How it works
Unique to keepsake jewelry is the wonderful process of gathering your inclusions and preparing them to be sent to us. These keepsakes are very intentional and it can allow for you to reflect and memorialize every step of the way. 
How do we work together to create your one-of-a-kind jewelry? It's as easy as 1, 2, 3!
1. Place your order with notes!
Browse our hand selected jewelry and find which ones suit you best. We have designed beautiful pieces just for you. 
Please leave detailed notes in the comments  when you are ordering of how you would like your stone to look so that we can bring it to life! Anything from a classic white breastmilk stone to a design with birthstone flecks should be noted - these notes will ensure we create your keepsake exactly how you would like. Check out our Instagram and past creations on our website for inspiration. 
We know that keepsake jewelry is addicting! Once we have preserved your breastmilk, we will store it for you for future pieces and you can use the code we send with your jewelry to receive a discount on your next order!
2. Ship your additions!
Once you place your order, you will receive detailed instructions for shipping any inclusions that you may have - be it breastmilk, wedding flowers, hair, umbilical cord or ashes for example. See below for how to ship yours! This will include how to package your item(s) as well as where they should be mailed to!
We will include any requests that you have. It is important to follow the shipping instructions carefully. We create our custom pieces in the order that the inclusions are received at our studio. 
Please keep in mind that due to the nature of these custom orders, on average we expect that you will receive your completed jewelry within 12-20 weeks. It will definitely be worth the wait!
If you have inspiration photos that you would like to send to us, please email them to hello.nectarco@gmail.com with your name and order number!
3. Wait for your custom jewelry to arrive! 
Now, all you have to do is sit back and relax while we make the magic happen! 
 Inclusion Instructions
Congratulations, now that you've placed your order we now get to do the exciting part - let's get this started! 
 1. Breastmilk
Package no less than 15 ml of breastmilk in a breastmilk storage bag or ziplock bag. It can be expired since it won't be consumed. Please be sure to double or even triple bag it to ensure no milk is lost in transit. Please be sure to clearly label it with your full name and order number. 
If you are shipping any other inclusions with your breastmilk, please keep them separate from one another! 
2. Ashes 
Please place about 1-2 teaspoons in a small plastic bag and double or triple bag, making sure that all bags are sealed tightly. Please be sure to label your order with both your full name and order number. 
We will always treat the cremation ashes with love, dignity and respect and will return any unused ashes to you with your jewelry.
3. Hair
Please place a lock kept together with either tape or string in a ziplock bag. Be sure to label the bag with your full name and order number. 
4. Flowers
In order to ship flowers, it is absolutely essential that they are completely dried prior to shipping them otherwise they will mold in transit. Please place the flowers in a ziplock bag and label it clearly with your full name and order number. 
5. Umbilical Cord
Umbilical cord must be completely dried prior to shipping it. Once it is dry, please grind it down into smaller pieces (you can use either a blender or mortal and pestle for example) before placing it into a ziplock bag. Please double or triple bag it and label with your full name and order number.  
6. Placenta
Please place 1-2 teaspoons of placenta into a ziplock bag and double or triple bag it. Please label it with your full name and order number. 
SHIPPING ADDRESS IS SENT VIA EMAIL ONCE YOUR ORDER IS PLACED. 
Care Instructions
Keepsake jewelry is fine jewelry and therefore must be treated with care to ensure its' longevity. You can absolutely wear it every day as long as you follow these standard keepsake care instructions! Keep your jewelry out of humid environments and sore it in a cool, dry place (in the jewelry box provided for example). Do not leave your jewelry directly in the sun and remove it before sun bathing, washing hands, bathing, applying lotions, hand sanitizers, perfumes or other chemicals. Tarnish can happen to any silver and gold filled jewelry - this is very normal. Use a polishing cloth and use extra care to avoid the stone on your keepsake. We recommend keeping your jewelry in the beautiful box provided when it is not being worn. Never resize your keepsake rings as it will likely damage your special stone. 
These instructions are to ensure the longevity of your keepsake jewelry! Your jewelry has been made with preserved items and jewellers resin. 
Policies
At nectar co., everything is handmade and one-of-a-kind. From the moment you submit your order, we begin to work on your piece with our suppliers and in our studio. Each and every piece of jewelry is preserved by hand. The bands, settings, stones and more are all handmade, not machine made like most jewelry on the market, and therefore differences, minor imperfections and uniqueness is to be expected. 
These pieces are as much a piece of jewelry as they are a small work of art. No two pieces will look alike and designs will vary depending on the inclusion - each strand of hair has a different texture, for example, meaning that they will each look unique and move differently in each piece. You will love your piece for its unique differences and it will remind you of your unique story!
We keep any remaining preserved breastmilk on file for you to have the opportunity to order more pieces in the future! Repeat clients of ours receive 15% off their next order using the code provided when they receive their jewelry! There will be an area on the website to let us know that we have already preserved your milk and a place to enter in your code. 
Colours of milk may vary, small air bubbles can occur and each keepsake is completely one-of-a-kind and handmade. By ordering custom jewelry, you agree to receive a unique piece and if there is an issue due to our error please contact us and we will do our best to resolve any issues for you. 
Because of the nature of these items, we have a no refund, no return policy as once the jewelry has been created, it cannot be altered. If you have any questions please reach out to us!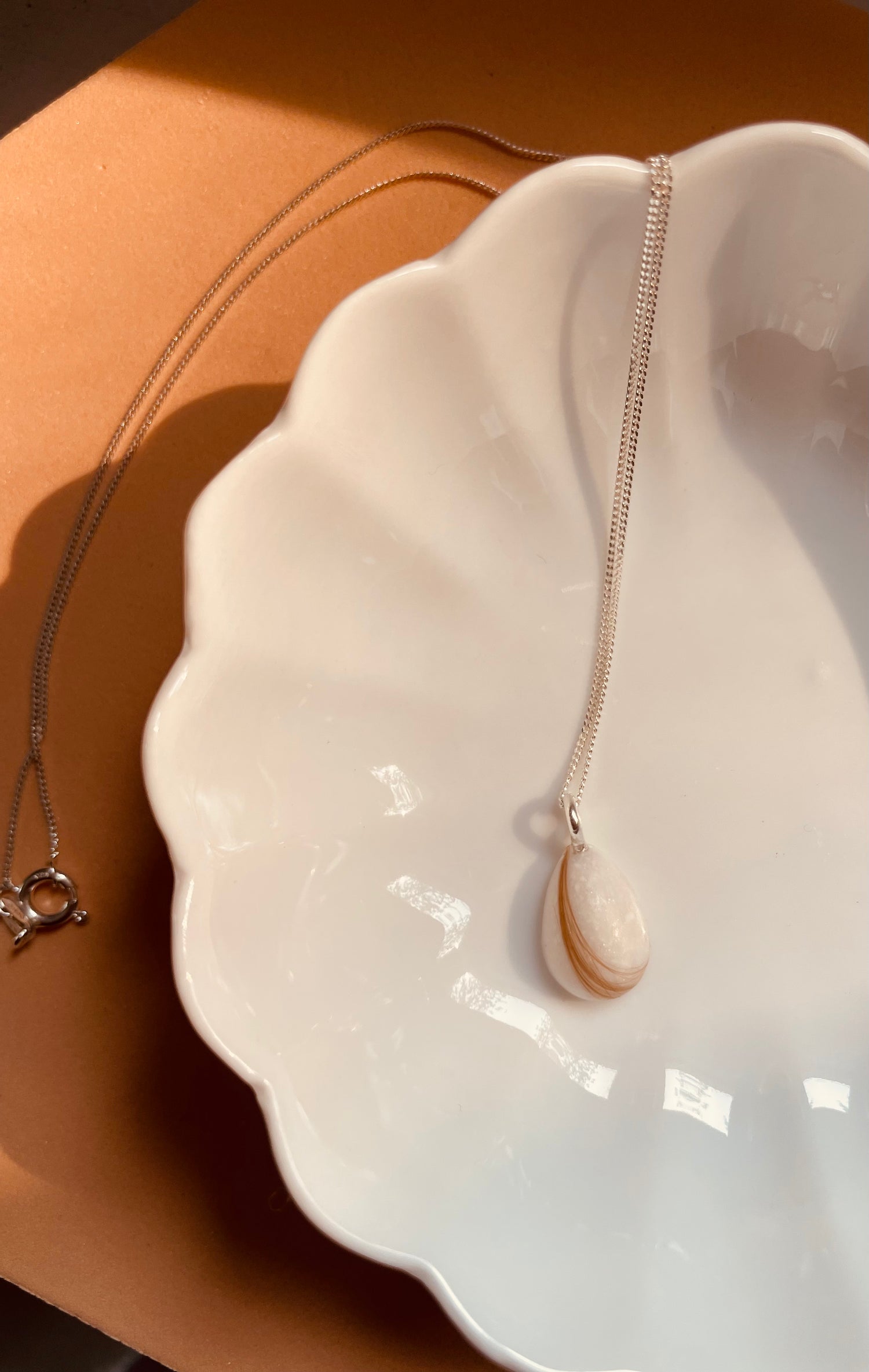 Design your custom keepsake
Your custom keepsake is handmade with you story and individual style in mind. Customize any piece in our collection with your special items from breastmilk to cremation ashes. Our professional preservation and artistry will bring your jewelry dreams to life so that you can hold your memories close.
Design my keepsake
Empowering your journey!
Nectar Co. is proud to serve clients locally, nationally and around the world!

Clients are able to choose from Nectar Co.'s carefully crafted collections and add design notes to make each piece unique to them based on their personal story and individual taste. Once an order is placed, clients will label and mail in their inclusions to be preserved in their custom jewelry. 

We have recieved inclusions from across Canada and accept them from around the world! Head to our 'How It Works' Page to learn how to send yours!

With a mission to empower women and mothers, the company creates jewelry from your preserved breastmilk, ashes of your loved one, hair, dried flowers (such as wedding or funeral), soil from a special place, umbilical cord and more! The sky is the limit and design possibilities are endless!

Whatever you would like to include is professionally preserved and carefully designed into a unique stone that with proper care can be kept and passed down in the family. It will become the most special piece of jewelry you will ever own.
We Are Eco-Conscious!

Nectar Co. is eco-conscious and all postage is 100% compostable in your backyard composter! Any materials shipped are recyclable and in the spring we send plantable seed cards for our customers to plant to create nectar for the bees!

The jewelry boxes that your keepsake jewelry is shipped in is high quality and meant to be used to store the jewelry for safe keeping after it is opened! We care about our planet! 
Your inclusions are treated with care

We understand how important these items are to you and our promise is to treat every one with love and care. Our maker specializes in professional preservation to ensure that your most precious memories are made into the most special jewelry you will ever own!
Celeste Pear Stone Twist Ring
Regular price
$132.00 USD
Regular price
Sale price
$132.00 USD
Unit price
per
Sale
Sold out
Share
View full details