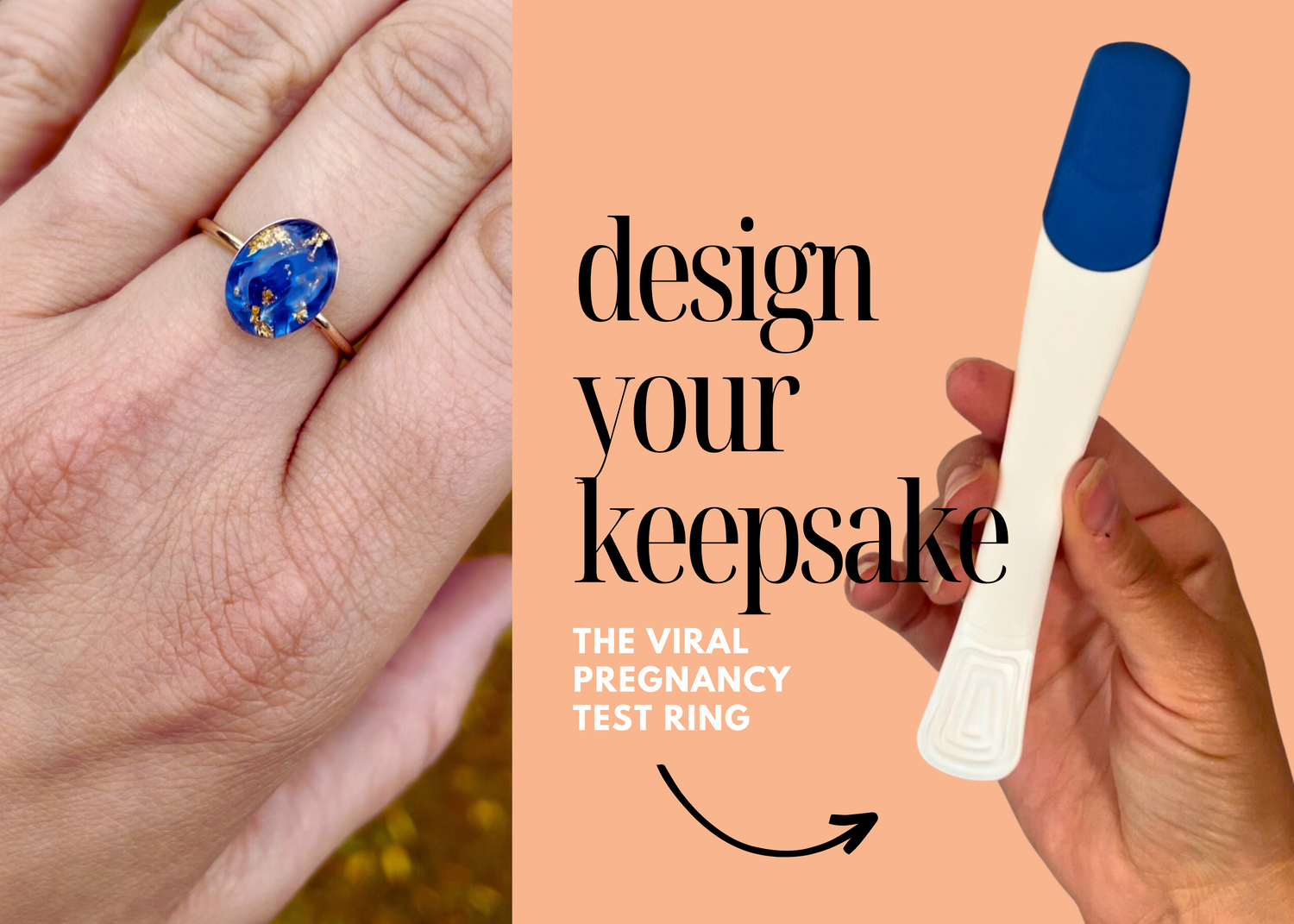 Moments that change your life
Order your one-of-a-kind, custom keepsake that will be treasured for generations to come.
Get started!
A modern way to remember!
Keepsake jewelry holds a special place in our hearts, representing cherished memories and timeless connections. Each piece becomes a tangible reminder of the moments you hold dear, encapsulating love, joy, and cherished relationships. Whether it's a pendant containing a lock of hair and umbilical cord, a ring containing ashes of a loved one, or personalized birthstone and breastmilk earrings, keepsake jewelry serves as a tangible expression of our most treasured experiences. These beautifully crafted pieces allow you to carry a piece of your loved ones and your journey wherever you go, providing comfort, strength, and a lasting connection to the people and moments that shape your life.
Shop our collections
Regular price
From $184.00 USD
Regular price
Sale price
From $184.00 USD
Unit price
per
Best Sellers
We create beautiful, one-of-a-kind breastmilk and keepsake jewelry so that you can remember the special time or person in your life. Nectar Co. specializes in professional preservation of your most special memories and creates jewelry that will mean more to you than any other accessory you own.
Browse the pieces that our customers love most
Made Just For You
Your most treasured items

Head to our 'How It Works' Page to learn how you will gather, package and submit your most treasured items to be professionally preserved into a one-of-a-kind piece. We preserve breastmilk, cremation ashes, hair, umbilical cord, placenta, dried flowers (such as wedding or funeral flowers) and even soil or sand from a special place.
Designed by you

You select the style of jewelry from our collection and let us know in the design notes what you would like the stone to look like! Everything from a classic white breastmilk stone, to a swoop of hair with rose gold flakes to a coloured ash stone can be achieved with detailed instructions! The sky is the limit.
Professionally preserved by us

We professionally preserve your items in our studio and make them into keepsake jewelry to be treasured. We use love and care when making your jewelry for you!
Empower your journey

Our mission at Nectar Co. is to empower your story and your journey through keepsake jewelry. To allow you to keep whatever you treasure most close to you.
Let customers speak for us
Goddess Oval Ring
Regular price
$135.00 USD
Regular price
Sale price
$135.00 USD
Unit price
per
Sale
Sold out
Share
View full details