These round earrings will have you over the moon! We love a modern, round stud - especially one that holds so much meaning. The earring stone is medium sized (10mm) to suit any style!
Available in Silver, Gold Filled and Rose Gold Filled. 
You can make these earrings your own with inclusions such as:
Breastmilk, hair, flowers (birth month, wedding flowers, etc.), loved one's ashes, umbilical stump, the sky is the limit! We are able to preserve many different things. You may also request a specific style or addition from us such as silver, gold or rose gold flakes. 
Our professional preservation jewelry services will create a beautiful keepsake inspired by your journey. We are here to make your dreams come to life! 
Regular price
Sale price
$84.00 USD
Unit price
per
Sale
Sold out
Materials

All jewelry is made using Sterling Silver, also known as 925 Silver. It is hypoallergenic, high quality and stylish. Rose Gold Inflill or Gold Infill shouldn't wear with proper care!
Shipping & Returns

Shipping is calculated at checkout!

Please note that since this is a custom made, one-of-a-kind keepsake, we do not accept returns. That being said, if there is an error on the artists part, please email us so that we can resolve any issues.
Care Instructions

Please remember that this is fine jewelry and should be treated with extra care so that it will last forever. We have provided you with some care instructions for your special piece:

You can absolutely wear your jewelry daily but please remember to remove jewelry before: sun bathing, washing your hands, working out, showering or swimming, or applying any soaps or hand sanitizer, lotions or chemicals. Keep it in a safe place out of the sun. Avoid wearing your jewelry in water or while sleeping. Handle your jewelry as delicately as you can to avoid scratches. It is very important to follow our proper care instructions. Please visit our Care Page for more detailed care instructions.
Share
View full details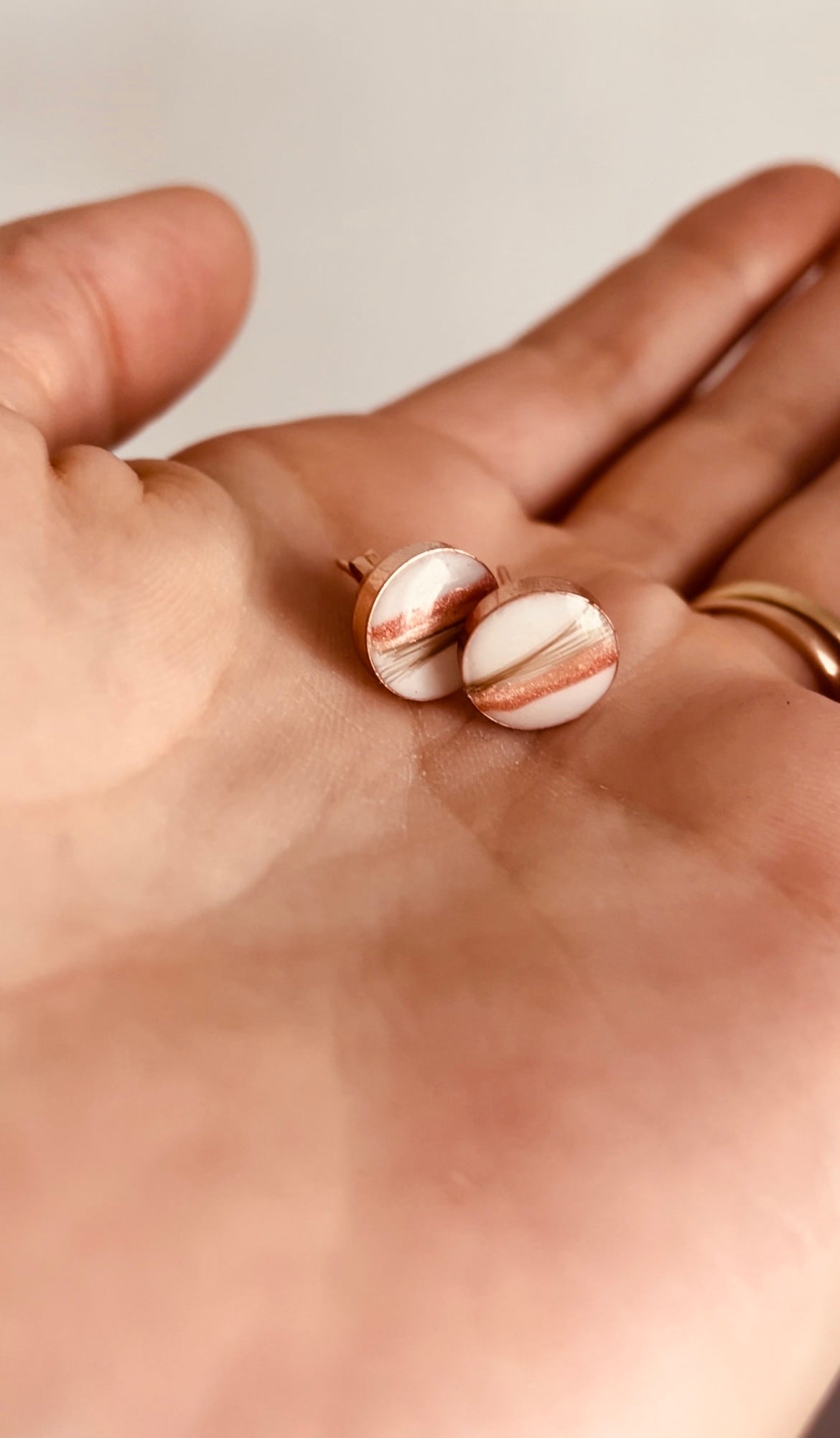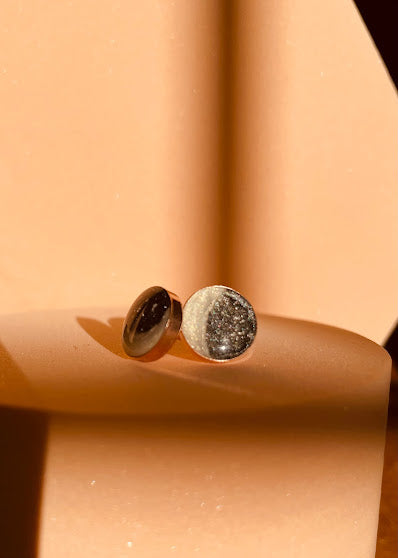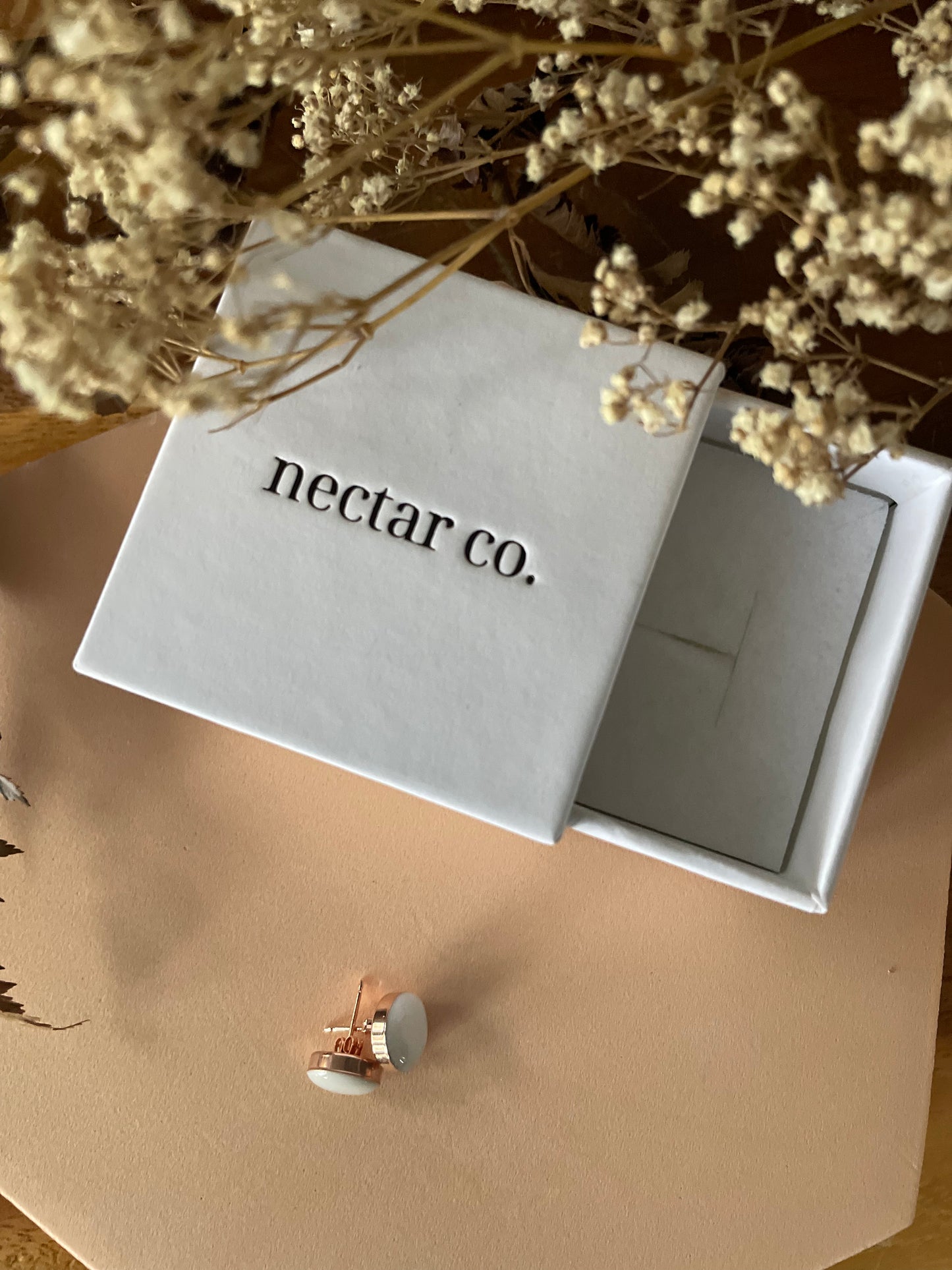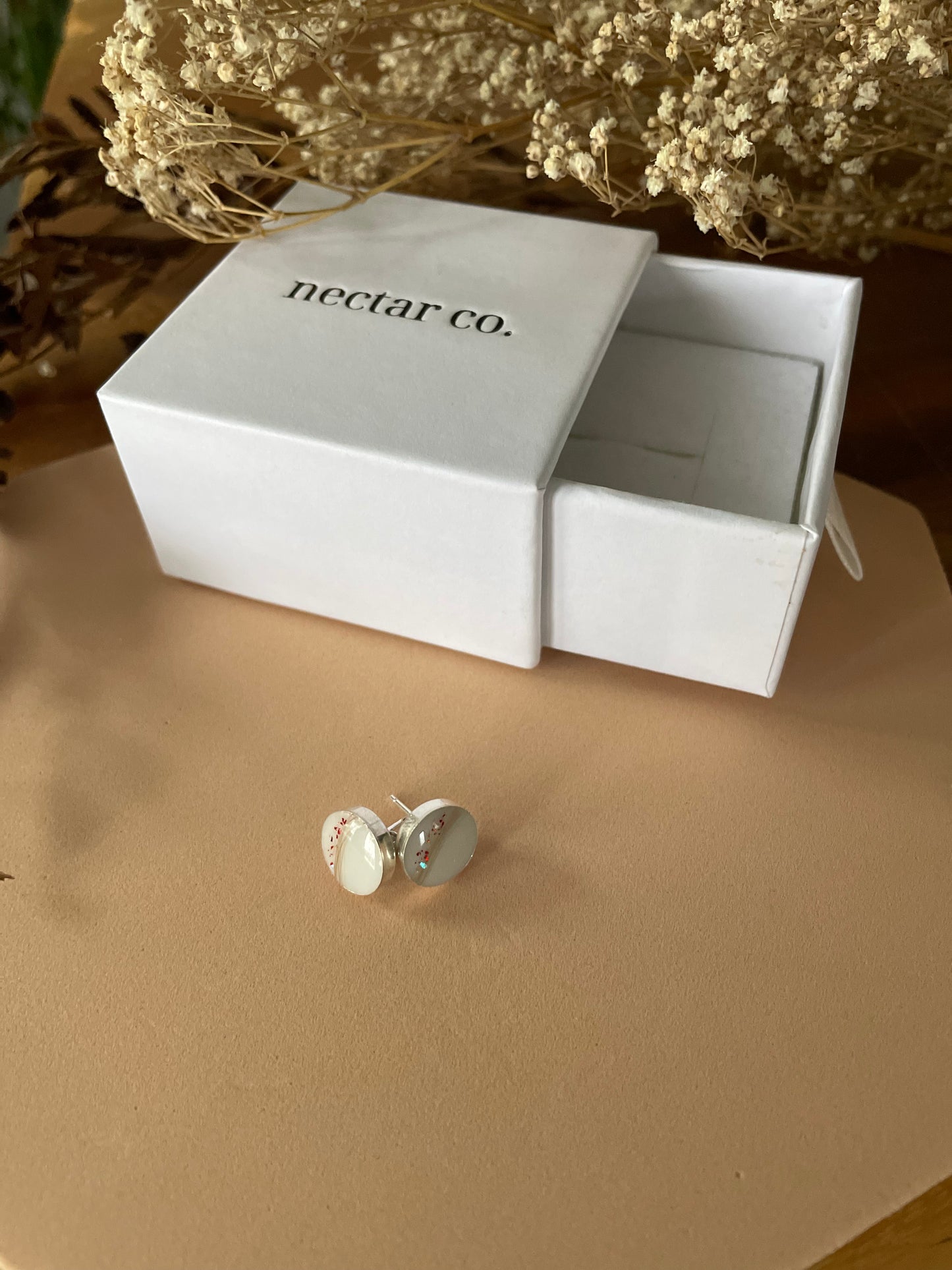 Absolutely Gorgeous
My wife loved them! I had to cut my kids' hair while they were sleeping so they were a little mad at me when they found out - but it was worth it for being able to keep it a surprise ;)
STUNNING
The picture of the studs in the model's hand- yeah, those beauties are mine!! Aren't they GORGEOUS!?! I'm obsessed! Rose did such an amazing job creating these special pieces for me. One stud has my son's hair, and the other has my daughter's. Both have breastmilk and rose gold shimmer. I honestly can't get enough of them. Highly recommend if you're not much of a necklace or ring wearer, but still want to own a bit of this fabulous jewelry!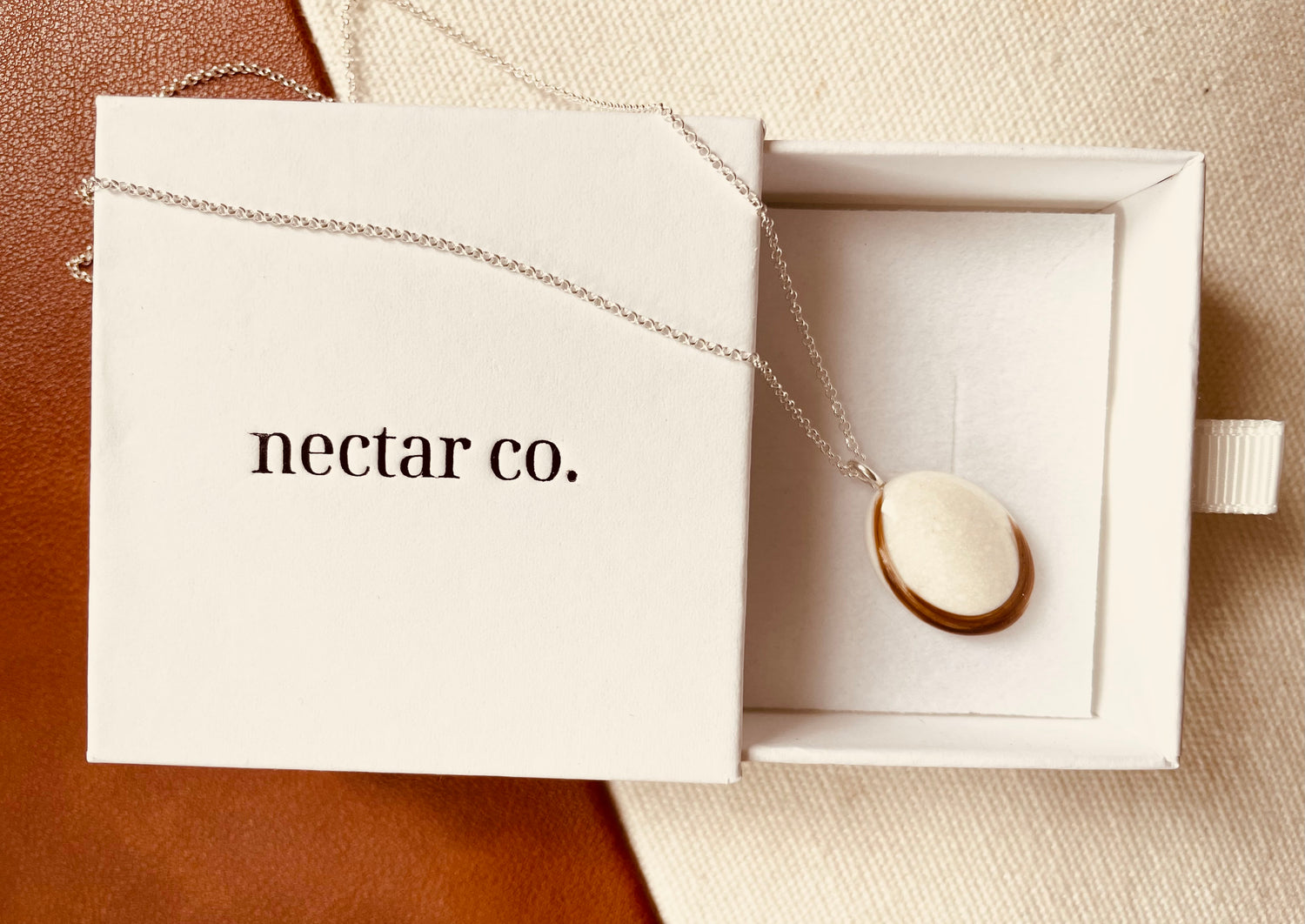 Every piece of jewelry tells a story
Jewelry symbolizes love. A moment. A laugh. tears. Joy. Time. A heirloom to be passed down. A person. A bond. Your unique style. Keepsake jewelry is the ultimate story keeper!
Made with love

Each piece of jewelry is hand made which makes each one individual and unique. No two will look alike! We know how important and special these memories are and ensure that we take extra care with your special inclusions and we always ensure quality control!

Perfect packaging

It's no secret that we care about the planet around here. We take steps to ensure that we are reducing waste as much as possible over here! Our jewelry boxes are meant to be kept and used for storage and each piece is shipped in eco-conscious and often compostable packaging.